Big Lots, Inc.
BIG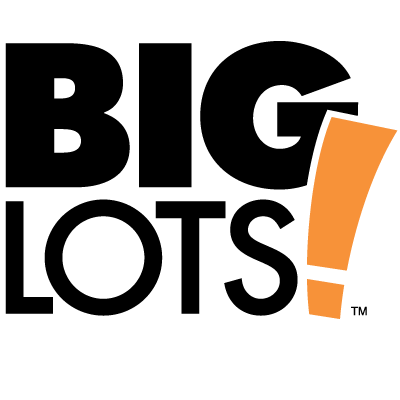 Statistics
| | |
| --- | --- |
| | Business Model Rating |
| $57.86 | Share Price |
| $2.5 B | Market Cap |
| 9.9% | EBIT / EV |
| 6.9% | FCF / EV |
| 26.0% | ROIC |
| 18.1% | Cash ROIC |
| -0.6% | 3yr Avg Revenue Growth |
| 1.66 | Current Ratio |
Business Model Diligence
We have a
Business Model Diligence
rating and review for this stock, but you must have a
MagicDiligence Membership
to view it. If you are already a member, you need to
log in
first.
Statistical Diligence
The EBIT / Enterprise Value of 9.9% ranks as

Very High

.
The Free Cash Flow / Enterprise Value of 6.9% ranks as

Very High

.
The Return on Invested Capital Value of 26.0% ranks as

Very High

.
The Cash Return on Capital Value of 18.1% ranks as

Above Average

.
The 3 Year Average Revenue Growth Value of -0.6% ranks as

Below Average

.
Near-term Financial Health appears to be

Very Good

. The Current Ratio is 1.66.
Company Description
Big Lots, Inc. operates broad line closeout retail stores. Its products includes the following: Furniture; Food; Consumables; Soft Home; Seasonal; Hard Home; and Electronics, Toys and Accessories. The Furniture category includes upholstery, mattress, ready-to-assemble, case goods, home decor, and frames departments. The Food category offers beverage and grocery, candy and snacks, and specialty food departments. The Consumables category comprises health and beauty, plastics, paper, chemical, and pet departments. The Soft Home category manages home décor, frames, fashion bedding, utility bedding, bath, window, decorative textile, and area rugs departments. The Seasonal category maintains lawn and garden, summer, Christmas, toys, books, sporting goods, and other holiday departments. The Hard Home category consists of small appliances, table top, food preparation, stationery, greeting cards, tools, paint, and home maintenance departments. The Electronics, Toys, and Accessories category includes the electronics, jewelry, apparel, hosiery, and infant accessories departments. The company was founded by Sol A. Shenk in 1967 and is headquartered in Columbus, OH.